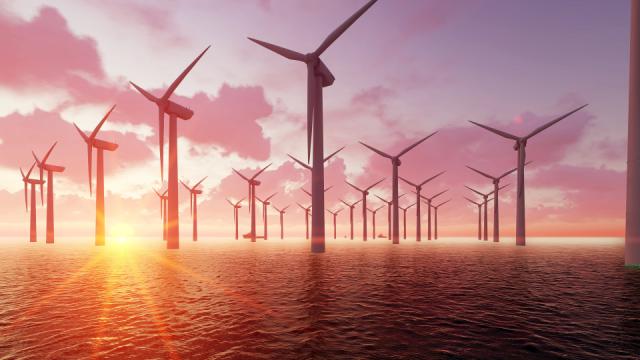 About Clemco Denmark
Clemco Denmark A/S is a wholesale and project orientated enterprise within machines and equipment for surface treatment. We offer some of the most proven equipment and solutions for shot blasting, metallization and airless painting.
Back then
In 1941 in San Francisco, a man named Alfred J. Cleary decided to start producing shot blasting and surface treatment plants in his factory named Clemco. That was apparently a good idea and it turned into a great success, and in 1958 Clemco opened their first foreign store in England. And then it went fast, and Clemco became a recognized name around the world.
In 1974, Clemco took the next big step and launched Clemco International - a subsidiary with an office and factory close to Munich in Germany, which was and still is serving Europe, the Middle East and Africa. Clemco International founded among others a subsidiary in Denmark, which is the company that we know as Clemco Denmark A/S today.
Today
The core of Clemco Denmark's business is surface treatment within shot blasting, metallization and airless painting. A new ownership structure in 2009 turned our focus towards robotic automated solutions within surface treatment. During the last decade we have started up a whole new department of technology where engineers and experts within robotic solutions are developing and designing custom-made robotic turnkey solutions and automation systems.
Today Clemco Denmark is an international specialized company, that apart from being a wholesale and project orientated enterprise within machines and equipment for surface treatment, also supplies the wind industry, oil & gas as well as in the automotive industry with robotic solutions. It has been a long and very succesful journey to reach this level of expertise, and today we have a good foundation for the future, where we can offer in-house developed robotic solutions for our customers.
ISO 9001:2015 certified
To ensure a high quality of our services and products, we have chosen to work for the ISO 9001: 2015 standards at Clemco Denmark A/S. In some markets and for some customers, the ISO 9001:2015 certification is requested and in some cases, even expected.

ISO 9001:2015 helps to provide an overview of the company's business processes, and all processes are documented, and it is therefore clearly described how to achieve the goals that we want and to pin point the goals that matter most to our customers.
By following the ISO 9001:2015 standards we experience an increase in quality of our goods and the service we offer our customers and partners. Companies that are ISO 9001 certified experience fewer errors, better reporting and communication, improved quality of products and services, and have a high delivery reliability.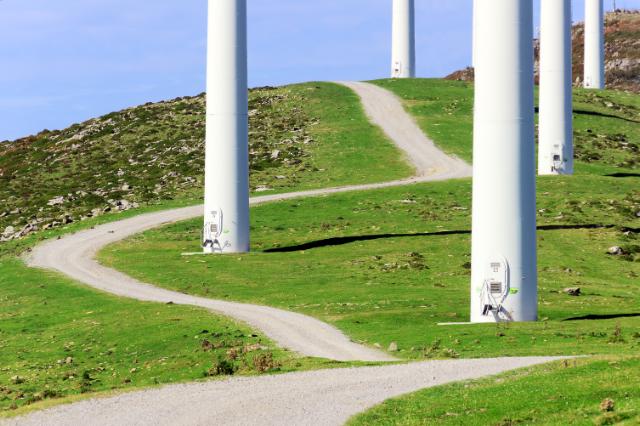 Vision
Clemco Denmark is a specialist company that manufactures and sells robotic solutions, machinery and equipment for surface treatment of large scale steel structures. Our vision is that with our solid knowledge of surface treatment we can preserve the value of steel structures in aggressive environments such as the off shore industry.
Mission
Our mission is always to provide the best facilities and systems within industrial coatings for painters and shot blasters. We will meet our mission by constantly developing our knowledge of surface treatment methods, in order to offer the most durable products to our customers within industrial coating.
CHECK OUT OUR SOLUTIONS FOR THE WIND INDUSTRY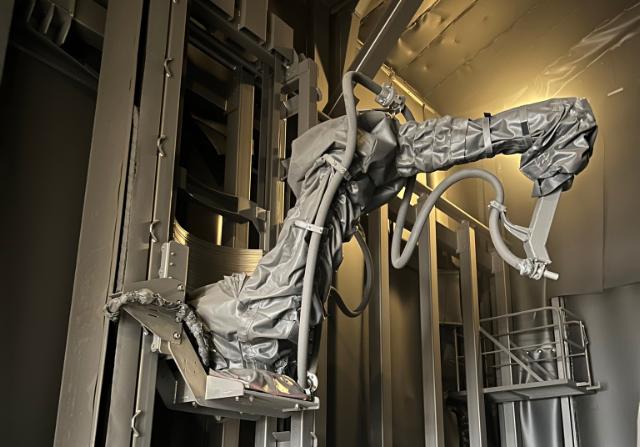 Robotic shot blasting
Efficient shot blasting equipment is necessary to ensure thorough cleansing and the correct coarseness before further treatment. Our shot blasting robots are built to increase accuracy, provide shorter cycle time, and improve protection.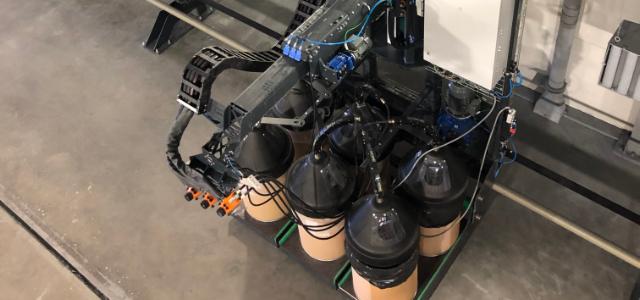 Robotic metallizing
When metallizing with robots the process is controlled very precisely and with a very high quality. A metallizing robot performs the arc spraying process faster, more accurate and with a significantly reduced consumption of zinc wire.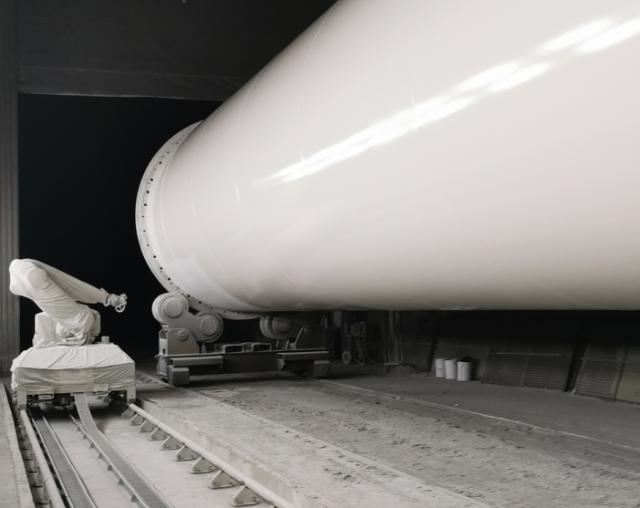 Robotic spray painting
Spray painting with robots ensures easy control of layer thickness and over spray, while reducing the paint material consumption. Furthermore, the automated painting process is fast, precise, and timesaving, compared to a manual process.