Oil & Gas
Make sure to reduce the corrosion rate with a proper surface treatment, and prolong the life-time of your constructions.
Surface treatment in the oil & gas industry
The oil & gas industry has and will always be facing a series of challenges due to harsh surrounding environments. The combination of moisture, sea salt and water provide the perfect conditions for steel corrosion and will chip by chip remove the useful coating materials. It is the never ending battle between harsh conditions, equipment, and steel structures.
Being part of the surface treatment industry for more than 7 decades, Clemco Denmark has become a specialist within the oil & gas industry. We have the necessary knowledge to guide and help our customers to get the best starting point to perform surface treatment so that the surface shouldn't be repaired later during the lifetime of the saltwater exposed steel parts. This applies especially to the offshore sector, where certain parts of constructions often aren't possible to repair on-site, with the risk of shortened lifetime as a result.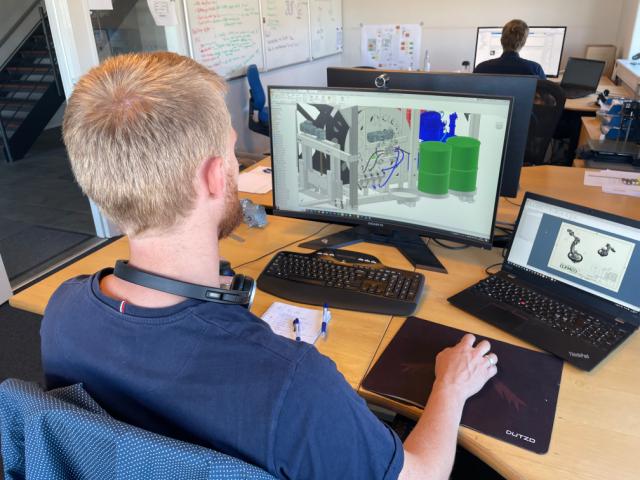 Our team of experts
Clemco Denmark offers automated robot solutions within surface treatment.
We offer project management, engineering, consulting in connection with environmental and fire approvals.
We have experience ranging from local fire statutes in Denmark to seismic protection in South America.
We engineer complete solutions ranging from the smallest shot blasting cabinets to large process lines with conveyor and separate compartment booths for shot blasting, metallization, painting and IR drying.