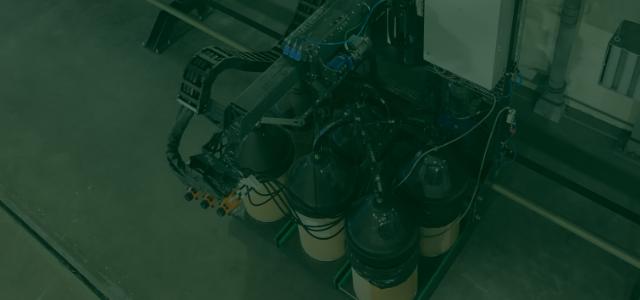 Cart solution for metallization
Clemco Denmark has developed our own robotic manipulator arm for metallizing wind turbine tower sections. The wind turbine tower sections can be fully metallized at a fraction of the time compared to manual metallizing and the time for the subsequent quality control of coating thickness is also significantly reduced.
Cart solution with Multi Axis Manipulator arm
The principle of the automatic metallizing cart is to metallize steel tower sections for obtaining a certain anti corrosive characteristic by applying a coat of Zn/Al that acts as anodic protection. The automation system consists of the following main components:
A floor mounted portal system
A PLC with the HMI interface
A cart which can be loaded with up to 6 drums containing the metallizing wire
A 5-axis manipulator arm with 3 metallizing guns deployed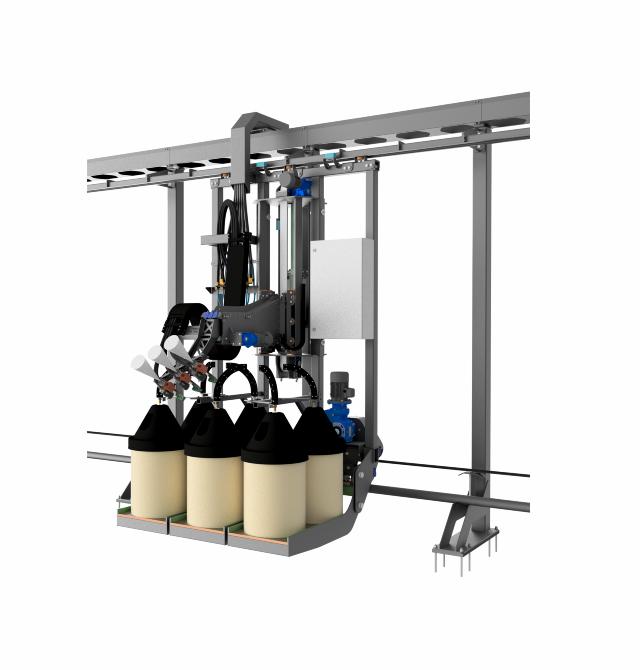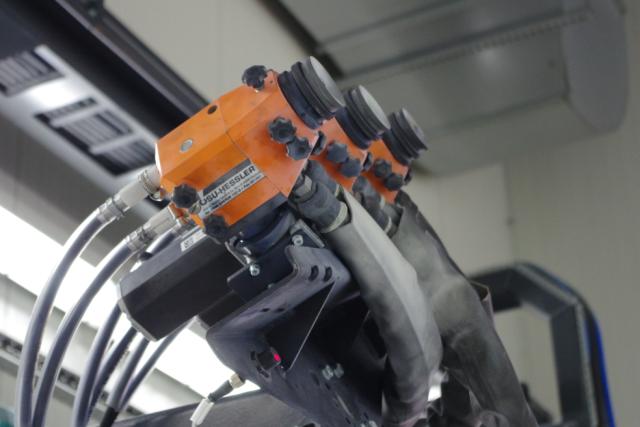 Advantages of the multi axis arm
Clemco Denmark can provide three different manipulator arm designs for tower section coatings. Even obstacles such as door flanges or studs can be coated with our multi axis manipulator arm design.
5 axis (2 revolute and 3 translational) Manipulator arm with large working range avoiding dead space in tower end
Actuators with servo drive technology - Position and motion with high accuracy and precision
Custom made software – easy to program via intuitive interface
End-stop detection on each axis - self calibrating
Determination of tower segment position by laser sensor
Can be prepared with various sizes metallizing equipment with current of up to 1800 Amp
The metallizing process of the cart solution
The cart is moving in parallel of the tower section and is driven by a serrated belt and an omega drive. The cart is supported by special polyurethane rollers and the main track is constantly cleaned by an air-knife with compressed air to avoid dust residues on the main track.
The zinc/alu coating is applied in horizontal direction along the tower section by moving the cart and rotate the tower sections step wise. The tower sections are rotated on a roller bed and firmly controlled with a timing signal for correct rotation length.
The Multi Axis Manipulator arm will move closer to the surface during the movement of the cart parallel to the tower section. In addition, the tool head is turning so that the spray patterns always can be adjusted to be 90 degrees between the gun head and the steel surface to be metallized.