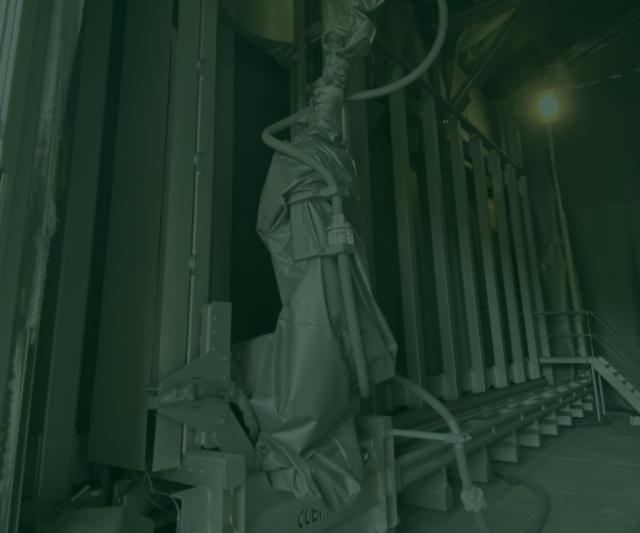 Booths for shot blasting
Clemco Denmark has for many decades designed and build shot blasting booths for surface preparation. This includes layout, planning and safety of the equipment and the booth itself.
Turnkey shot blasting booths
At the beginning of an automation project our experienced project team perform a thorough review of the factory layout, local safety and environmental regulations and productivity requirements. This sets the base of a well-managed project. We evaluate the size and design of our components to ensure that they correspond to the size of the surface. We evaluate the size of the floor, the type of abrasives, process integration and safety. Our filter solutions for collecting dust are adjustable for many different shot blasting abrasives.
In addition to building new shot blasting booths from scratch, we can also upgrade existing booths with a robotic system. However, there are some considerations to take beforehand. We are always ready to help you in assessing whether this an option for you.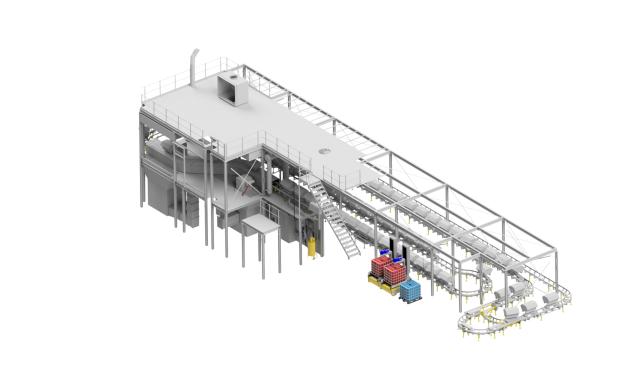 Robot cell for shot blasting and safety systems
Safety has always and remains a focus area for Clemco Denmark. Safety-wise the blast cleaning booth defines the robot cell. All doors and gates are integrated in the safety circuit and PLC for optimum safety of the operators.
The entire system can be operated from the operator panel to control the robot cell.
Monitor and test functions
Start/stop, program selection and system ready to run
Robot in home position
Robot in process test position
Robot in tool change position
Optional cameras can be installed for the operator to monitor the robotic blast cleaning process.