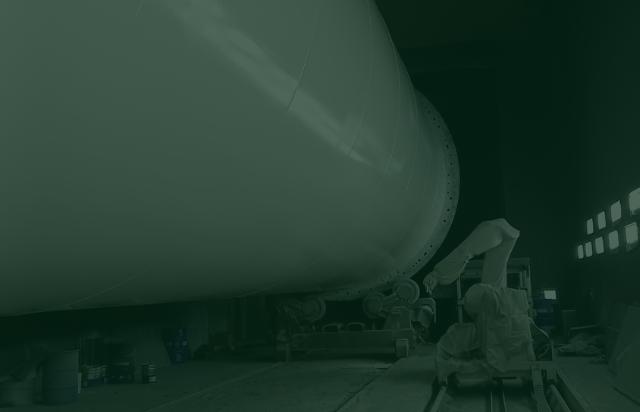 Cart solution for spray painting
We have delivered spray painting robots to some of the biggest manufactures of wind turbine towers in the world. Our cart solution is developed to ensure a highly optimized, automated process.
Cart solution for wind tower sections
Our cart solution for robotic spray painting of wind tower sections is designed for integration in already existing spray booths with limited space. The cart system contains a paint robot that traverse along the tower profile on a floor mounted track system.
The solution is mobile and can be deployed in multiple paint booths. The integrated paint kitchen with pumps racks, agitation system and hose package system is delivered in an 8" storage container for extended mobility and easy integration in a spray booth.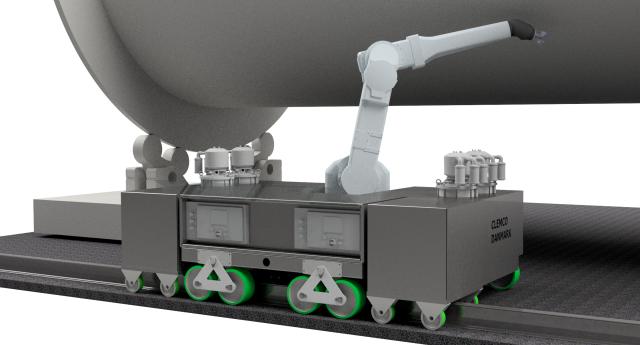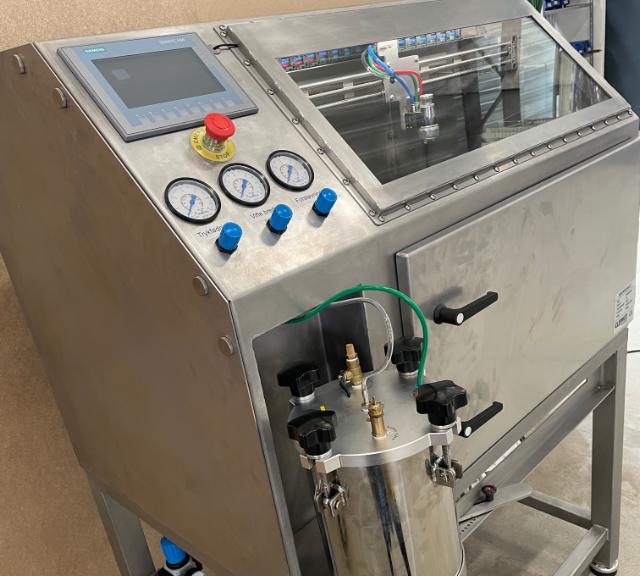 Custom built painting solutions
In addition to our cart solution, we also offer fully customized solutions for specific painting jobs. In the past, we have developed solutions for large wind tower factories down to small micro coating cabinets. Feel free to contact us to know more about the solutions we can offer.