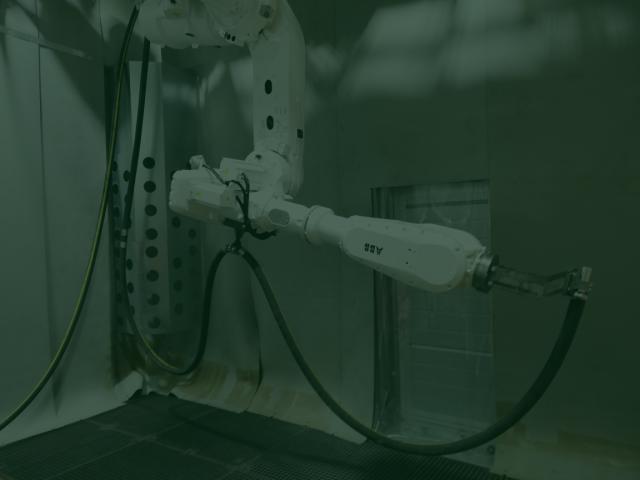 Gantry solution for shot blasting
Our robotic gantry solutions for shot blasting is the most versatile solution for blasting complex steel structures. The gantry solution can blast areas that are "hard to reach" and the automated shot blasting can be performed with one or two 19 mm blasting nozzles ensuring a very fast and efficient surface preparation process without manual labor. 
Advantages of the gantry solution
Our configuration of the robotic gantry solution can perform shot blasting of large steel structures and steel elements of all sizes. The robot is equipped with a protection suit that protects the robot from the abrasive wear.
The gantry solution is the most versatile robotic platform for blasting steel structures
Can be installed in existing blast rooms and is not reliant on support from building structures
The solution can be designed to accommodate the specific needs of the customer
A gantry solution uses an inverted ABB industrial robot with a reach of 3 meters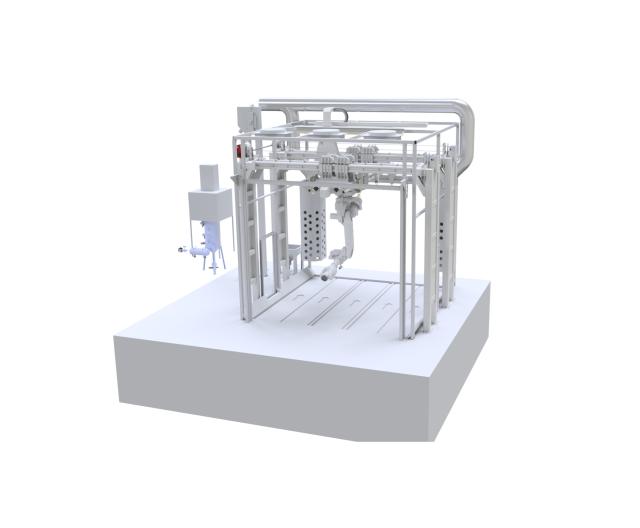 Turntable solution for shot blasting
Another solution for automated shot blasting is our wall-mounted turntable. This solution is developed for shot blasting large steel structures, such as heavy structures and casted structures.