ROBOTIC SPRAY PAINTING
Clemco Denmark specializes in protective coating application with robots. Our robotic systems can be adapted to coating applications of large steel structures.
Spray painting with robots
We have developed our own track system for extended reach of an industrial paint robot. For our robotic painting systems we integrate a mixing unit with integration to the robotic controler. Our robotic paint systems can be integrated with conveyor lines, and we offer plural component systems for controlling the paint viscosity or color change.
Advantages using robots for spray painting
Improvement of working environment
Optimization of production time
Consistent surface quality
Controlling overlaps
Savings in paint
Less masking needed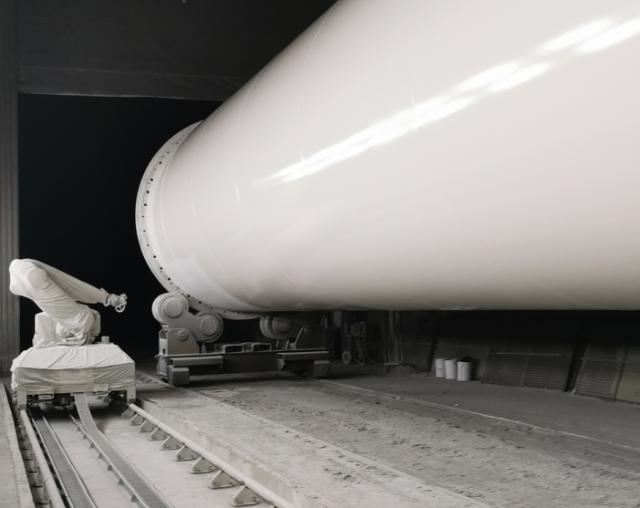 Experts in industrial painting
Clemco Denmark has delivered 2K and 3K painting systems to the surface treatment industry for many years. Our supplier of these systems, Wiwa from Germany, has more than 60 years of experience within surface treatment and has always been two steps ahead compared to other painting system companies when it comes to paint spraying equipment and painting processes.
We have extensive experience in corrosion protection, and know everything about the use of these plants, as many of our customers are manufacturers or suppliers to the offshore and wind turbine industry.
Cart solution for spray painting
At Clemco Denmark we are specialized in developing solutions for the wind industry. We have designed a system for robotic spray painting of wind tower sections. The system offers a fast and uncomplicated automated spray paint process with the most common paint materials for protective coating used in the wind energy industry.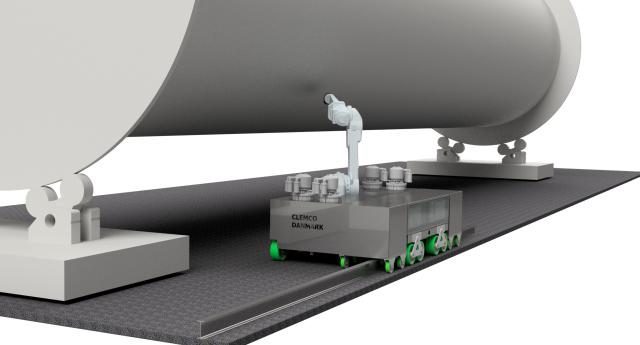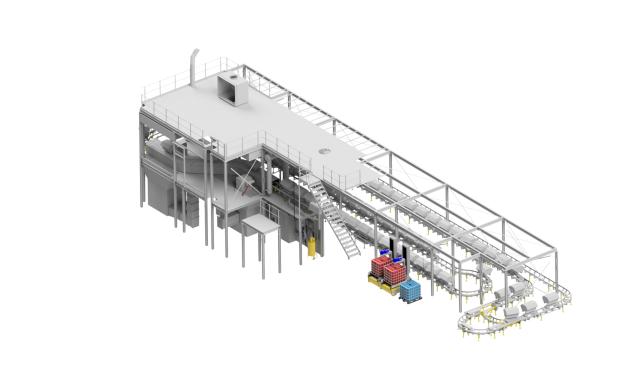 Booths for spray painting
Clemco Denmark offers turnkey booths for spray painting large steel structures, such as wind tower sections. We handle the project planning from start to finish. In addition we can upgrade your current painting booth with a robotic system.
Equipment for painting
For our spray painting robotic system we use high quality equipment to ensure an optimized painting process. Our inhouse experts have a vast knowledge about paint material and painting equipment.