Installation and after sales services
Our technical department consists of highly trained site supervisors and service technicians working closely with our customers to carry out installation, commissioning and later perform service and maintenance on the robot system.
Installation and commissioning
Our site supervisors are responsible for installation in close collaboration with the engineering team and the customer's team on site. By using our own supervisors, we ensure that the installation is carried out according to the design drawings and the in-house quality tests.
We set up the complete process line and supervise all installation tasks. We have the necessary insurance and permits for the installation of epoxy and polyurethane systems and are able to accommodate most HSSE requirements during the work. In addition, we offer a full CE approval of the entire solution.
Full documentation package
When our technical department develops technical solutions for our customers, the documentation package is just as important as the actual product.
The documentation package is performed according to the standards and certifications applicable for the specific product or country. It is a prerequisite for CE-marking of the machine, and a great tool for our engineers and site managers to use, when advising customers on site or remotely from our office in Skanderborg.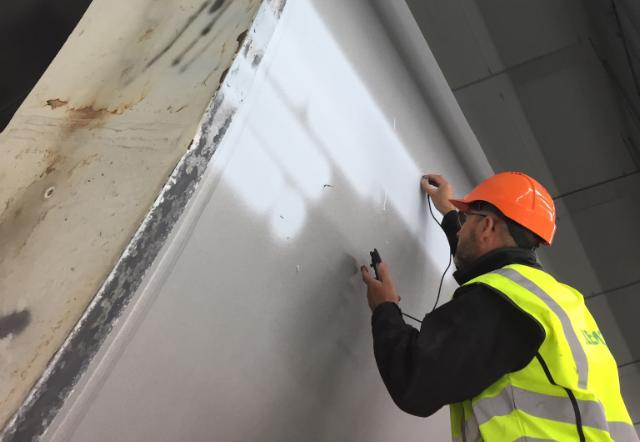 Training of operating personnel
Part of commissioning is training the operators and technicians in operating the robotic system. We also carry out training in correct maintenance of the installation and replacement of key components.
We introduce the individual procedures to respect the agreed transfer efficiency rates and process time. It is an essential part of our project management that a thorough hand-over of the system is carried through.
Service and maintenance
Clemco Denmark has a highly skilled service department with experts in surface treatment equipment and robotic solutions. Part of our documentation package is delivering a complete spare part lists and expected life spans on consumable parts that are included in the service program. We guarantee that spare parts are available during a certain lifetime. In addition, Clemco Denmark provides personal protective equipment for operators, and we have a large inventory of different spare parts.